Get your tickets now!!
(With your order you'll also receive a FREE download
of our "Book Of Blood" EP emailed to you.)
CLICK HERE TO ORDER

Thursday, July 31st, 2014
Dying Eyes Of Sloth will be opening support for Cannibal Corpse and Suicide Silence at:
The Starland Ballroom
570 Jernee Mill Road, Sayreville, NJ 08872
Show: 6 PM -- *ALL AGES *
$15 Tickets - "No service charges" - FREE Shipping
This show is gonna be huge and we expect tickets to go fast, So order your tickets now!!
Save $$ with no service charges from us and help support the band.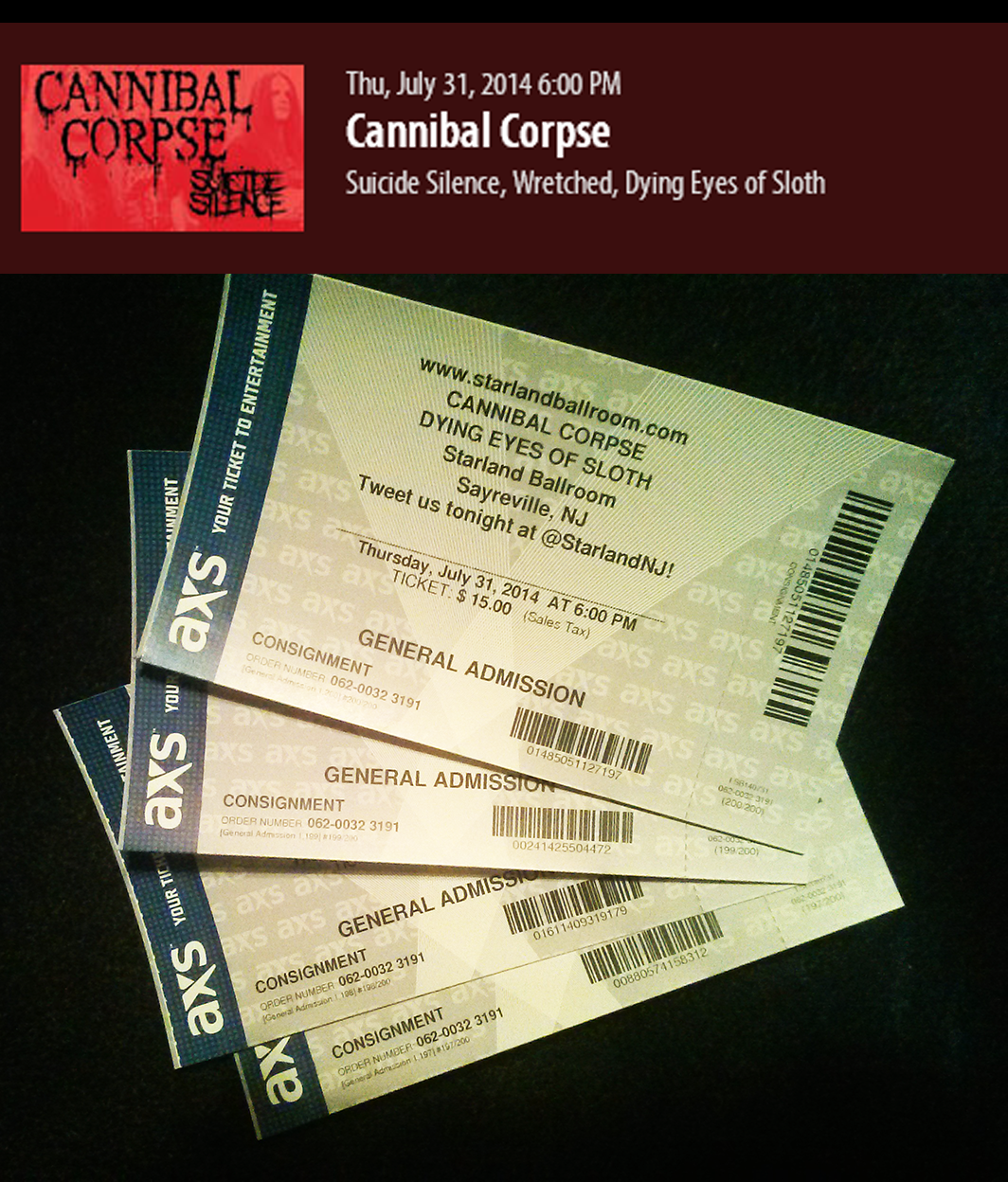 Click here to order tix now