New shows
Friday February 7th
The Blue Room Lounge
201 Secaucus Ave.
Secaucus, NJ
Doors- 8 PM --- $10 Cover
We go on at 11:30 PM

Get Advance Tickets Here
http://dyingeyesofsloth.bigcartel.com/


Click flier to view larger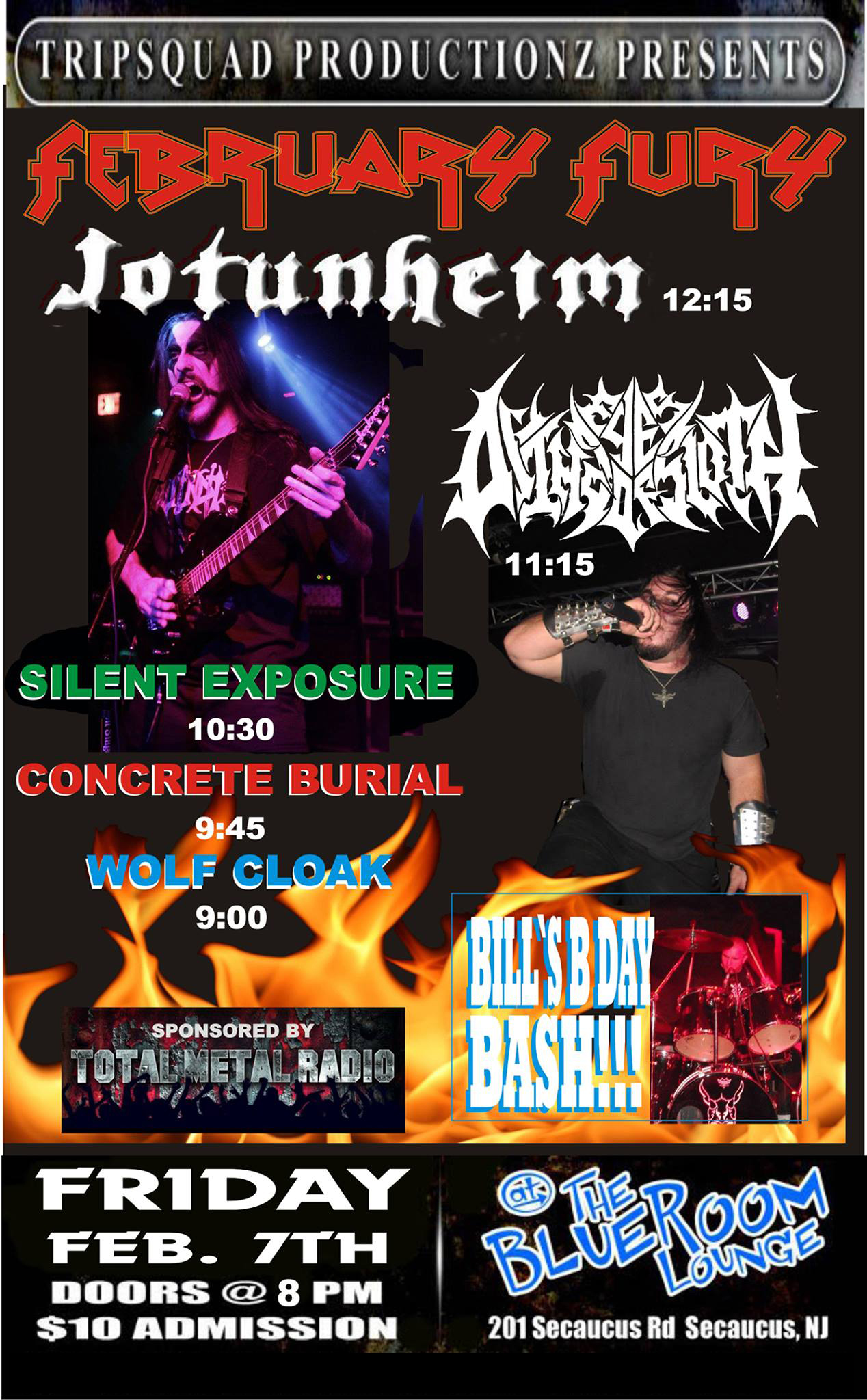 Our debut 4 song EP "Book of Blood" is now available for digital download on Bandcamp. For only $4.00


Now remixed and remastered with new solo on the song Book Of Blood. Redone artwork and layout.
Physical copies are long out of print, but we will have them available for sale online soon.
Click this image to buy now...